BittWare is a high-tech, innovative and growing company with offices Concord, NH, California and the United Kingdom
BittWare's employees are exposed to some of the most sophisticated FPGA-based products in the world. Yet BittWare maintains a uniquely different feel from typical high-tech companies: our employees are truly viewed as the company's biggest asset, with an environment that's informal, supportive and team-centered.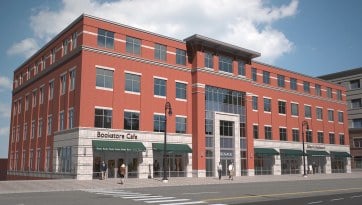 No openings that match you?
We are always happy to hear from talented individuals interested in joining our teams in New Hampshire or Central Scotland.  If you would like to join a company where you can work with the best, bring innovative ideas to the table and be part of our success, please submit your resume/CV even if you don't see an opening listed.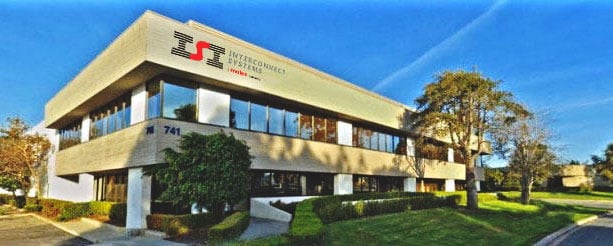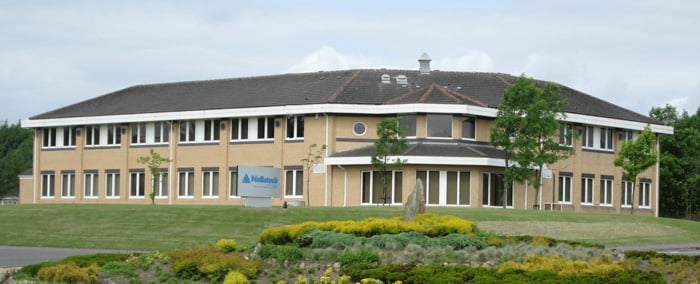 Note: the application process may vary per opening. Please check individual listing for details.
Warehouse Coordinator (Concord, NH)
Product Manager (Concord, NH)
Product Manager (Cumbernauld, UK)
Test Automation Engineer (Concord, NH)
Job Not Listed?
Warehouse Coordinator (Concord, NH)
Warehouse Coordinator
Description
Molex brings together innovation and technology to deliver electronic solutions to customers worldwide. With a presence in more than 40 countries, Molex offers a full suite of solutions and services for many markets, including data communications, consumer electronics, industrial, automotive, commercial vehicle and medical.
BittWare, a Molex company, is seeking a Warehouse Coordinator. This person will report directly to the Director, Planning Operations or the VP, Manufacturing and Quality and take on responsibilities for shipping, receiving, receiving inspection, stockroom functions, cycle counting and inventory verification, kitting, and kit auditing at BittWare's Concord NH Facility. This person will play a key role in executing physical and transactional material movement in our SAP Enterprise Requirements Planning system. The Warehouse coordinator will work closely with planning, purchasing, assembly and test operations, production control, and the Material Team Lead.
What You Will Do In Your Role
Performs receiving inspection of components, assemblies, sub-assemblies, and materials. Inspects for correct manufacturing part numbers, damage, defects, quantity, and quality code requirements.
Unloads and unpacks incoming shipments. Rejects damaged items, records shortages, and corresponds with Material Team Lead to rectify discrepancies. Routes items to proper departments.
Performs all Goods Receipt functions in SAP
Uses SAP T-Codes to automatically generate Inspection lots after Goods Receipts transactions. Executes all inspection characteristics as defined by applicable Reference Operation Sets (Inspection Templates) for Receiving Inspection operations.
Identifies, documents, and tracks discrepancies using SAP
Generates component identification / license plate labels for all components received.
Seek ways to improve and/or streamline receiving inspection methods and communication channels
Supports transactional processing of RMAs in SAP
Pulls components from the stockroom and issues them to production orders in SAP
Perform Service actions in Legacy BittWare MES to maintain alignment and linkages with SAP ERP system
Works with purchasing to maintain proper inventory levels of miscellaneous production materials in Concord.
Controls all physical inventory movements in and out of the stockroom. Performs inventory movements and related transactions in SAP.
Pulls items and products from shipping Kanban rack. Packages products per process instructions and work instructions. Verifies all items and serial numbers to be shipped.
Performs SAP shipping transactions.
Generates packing slips, CoCs, and required shipping paperwork.
Generates shipping labels including ECIA labels for logistics / distribution / multi-board over pack boxes. Affixes labels to boxes.
Uses bar code scanner to verify bar code labels for all shipping contents through the BittWare Label Verification System (LVS).
Examines outgoing shipments to ensure shipments meet specifications. Ships products in SAP and counts items to verify packaging and shipping requirements.
Compares product labels, serial numbers, tags, or tickets, packing slips, shipping manifests, purchase orders, Delivery Notes, Delivery records in MES, and bills of lading to verify accuracy of shipment contents.
Improve the timeliness and accuracy of transactions to support On-Time Delivery to BittWare customers.
Communicates and interfaces with shipping and receiving carriers
Identify opportunities for value creation (cost savings, cycle time deduction, inventory reduction, revenue enhancement and risk reduction).
Eliminate transactional and operational "waste" wherever possible
Use of computers to include Excel, Word, SAP, Outlook, Microsoft Teams, and Manufacturing Execution Systems (MES).
The Experience You Will Bring
Requirements:
Logistics experience. Previous distribution experience is preferred
Experience performing duties similar to the above
Experience with bills of materials (BOMs)
Basic knowledge of MS Office applications (Word, Excel, Outlook)
Be available to work a flexible work schedule as needed during overtime requirements
HS Diploma
What Will Put You Ahead
Experience performing duties similar to what is described above in electronics manufacturing environment. Prior experience with handling electronic components will be beneficial.
Experience with ERP systems, 2 plus years working in SAP
Working knowledge of Material Requirements Planning (MRP) systems
Lean Mfg. knowledge and experience including 5S workplace organization
Skills and Abilities
Demonstrated communication, teamwork, and organizational skills
Strong Computer skills
Ability to learn new applications and processes quickly and effectively
Comfortable with lifting 50 lbs. and working in a physically demanding environment.
Our goal is for each employee, and their families, to live fulfilling and healthy lives. We provide essential resources and support to build and maintain physical, financial, and emotional strength – focusing on overall wellbeing so you can focus on what matters most. Our benefits plan includes – medical, dental, vision, flexible spending and health savings accounts, life insurance, ADD, disability, retirement, paid vacation/time off, educational assistance, and may also include infertility assistance, paid parental leave and adoption assistance. Specific eligibility criteria is set by the applicable Summary Plan Description, policy or guideline and benefits may vary by geographic region. If you have questions on what benefits apply to you, please speak to your recruiter.
At Koch companies, we are entrepreneurs. This means we openly challenge the status quo, find new ways to create value and get rewarded for our individual contributions. Any compensation range provided for a role is an estimate determined by available market data. The actual amount may be higher or lower than the range provided considering each candidate's knowledge, skills, abilities, and geographic location. If you have questions, please speak to your recruiter about the flexibility and detail of our compensation philosophy.
Equal Opportunity Employer, including disability and protected veteran status. Except where prohibited by state law, all offers of employment are conditioned upon successfully passing a drug test. This employer uses E-Verify. Please visit the following website for additional information: www.kochcareers.com/doc/Everify.pdf
Product Manager (Concord, NH)
Product Manager (Cumbernauld, UK)
Test Automation Engineer (Concord, NH)
Job Not Listed?